UK & EUROPEAN SHORT BREAKS BY COACH & AIR
Call us on 01943 433 457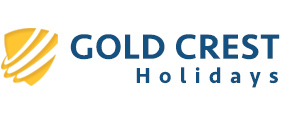 At prices you just can't beat!
Paris Events and City Breaks
Paris & Short Breaks
Known as the City of Lights, Paris has so much to offer. Relax in one of Paris' many parks, shop in some wonderfully chic boutiques and visit some of the well-known landmarks. Experience the breathtaking sights and sounds of the romantic city of Paris. Visit some of the most famous landmarks such as the Arc de Triomphe, the Louvre and Notre Dame. Spend time at the magical Disneyland® Paris. Or sit back in a pavement cafe and watch this vibrant city at work around you. We offer an exciting selection of Paris breaks - choose from 3, 4 or 5 days. Our three day Paris break offers a wonderful, and very affordable, 'taste' of Paris. Our four-day Paris Weekend Break, is our most popular European city break, offering either two full days in Paris, or one full day visit to Paris and an optional magical full day at Disneyland Paris. Our five day Paris is a more leisurely and relaxing visit and includes a visit to the magnificent Palace of Versailles. Finally, we offer you the opportunity to combine the amazing sights of Paris with a world famous sporting event - choose from The Tour de France and The Arc classic horse race.
Gold Crest Holidays is a trading name of Gold Crest Holidays Limited. Registered in England No. 2480904. V.A.T. Reg. No. 464 9036 30. Registered office: Holiday House, Valley Drive, Ilkley, West Yorkshire, LS29 8PB. Member of ABTA V1341. Please telephone 01943 433 457 with any enquiries. This website and its content is copyright of Gold Crest Holidays Limited. © Gold Crest Holidays 2015. All rights reserved.