When it drew to a close, the hugely popular television series had many millions of fans and finally, Downton Abbey is returning - this time to the big screen with the upcoming hotly-anticipated movie. This two-day short break coach trip visits Highclere Castle (better know to many fans as Downton Abbey), Bampton and Oxford. It is the perfect accompaniment to the tv series and the upcoming movie.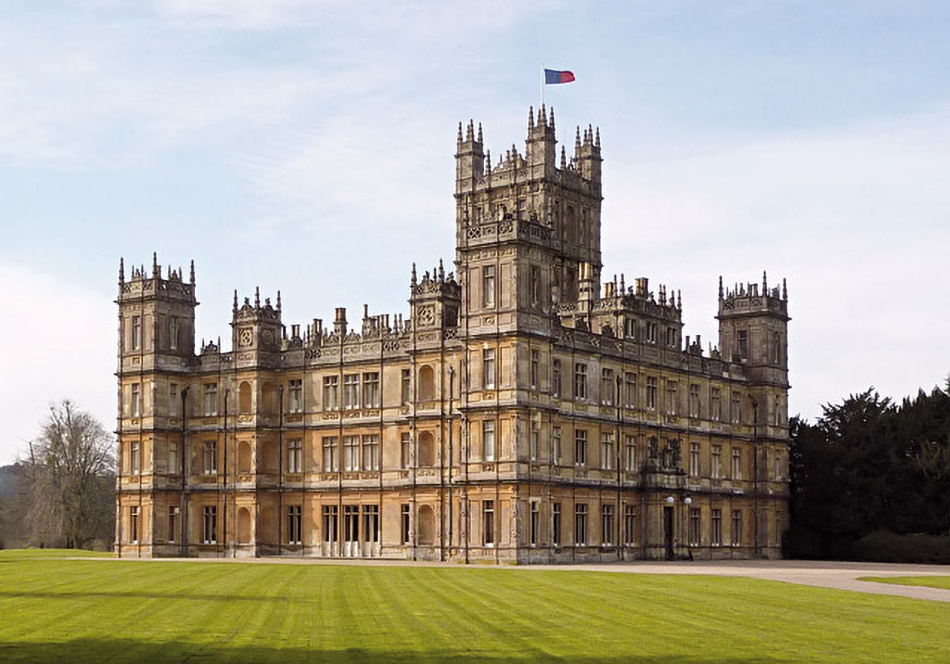 Experience the lives of the Crawley family on our popular short break coach holiday to Downton Abbey, otherwise known as Highclere Castle. With its wonderful Victorian architecture and stunning location in the Hampshire countryside, Highclere Castle remains one of Britain's most impressive inhabited castles. Our great value short break enables you to enjoy this truly fantastic setting in over 1,000 acres of grounds and to take time to explore the setting of the hugely popular drama series Downton Abbey. With your included entry ticket you can walk in the footsteps of the Crawley family, explore the luxurious interiors which have been sumptuously decorated in a variety of period styles and its magnificent gardens where the aristocratic family and their servants' lives unfold to over nine million viewers each week. Your ticket also includes entry to the sumptuous gardens and a fascinating Egyptian Exhibition displayed in the cellar of the castle itself.
On day one, we visit historic Oxford, famed for its beautiful architecture and prestigious university, where you will have time at leisure for sightseeing, shopping and relaxation. Enjoy a walk or punt along the river, explore some of the 38 colleges or the locations where Harry Potter was filmed.
We also include a visit to Bampton. This pretty village might be familiar to you as it doubles as the fictional town of Downton. Highlights include Churchgate House (the Crawley family home), Downton hospital and the church used for St Michael and All Angels.
Your Holiday Itinerary
Day One (Journey to Oxford) - Journey by coach to the historic city of Oxford. Early evening we depart and journey to our hotel.
Day Two (Bampton/Highclere Castle) - After breakfast we begin our Downton day at Bampton before continuing to Highclere Castle. Late afternoon departure for the journey home.
Your Hotel
You will stay for one night at the three-star Holiday Inn Express Oxford Kassam Stadium, or similar, within easy coaching distance of all the excursions of the tour. All hotels used have en-suite bedrooms as well as a bar and restaurant where breakfast will be included.
Single supplement £79.00.
Click here for information on travel insurance and deposits.