Luxembourg is one of Europe's smallest countries and we believe is a must-see destination. We also take you across the border into Germany to the fabulous Christmas Markets at Trier and romantic Bernkastel-Kues deep in the beautiful Moselle Valley.
As the capital of one of Europe's smallest countries and built straddling a gorge, Luxembourg City is a truly unique Christmas market destination. Its traditional Christmas market in the Place d'Armes provides a fantastic selection of mulled wine, food and gifts.
On day three, we drive into Germany's beautiful Moselle Valley and visit the romantic medieval town of Bernkastel-Kues which holds a traditional German Christmas market in its charming Old Town.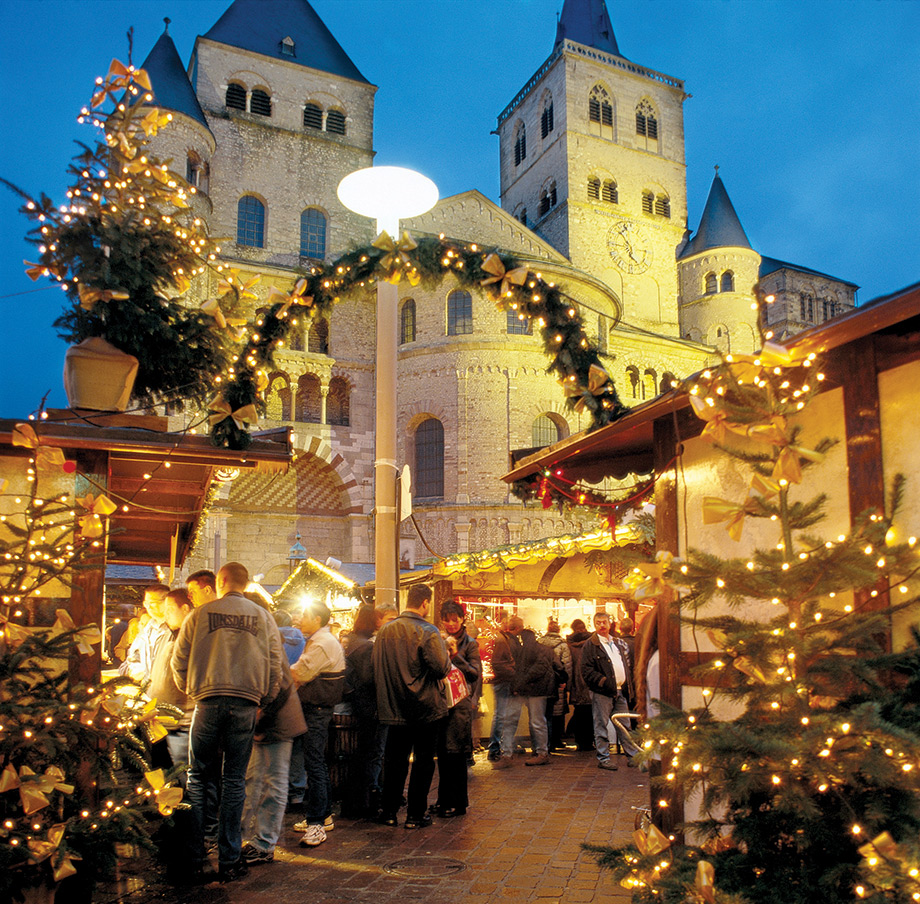 Finally, we visit the Trier Christmas Markets located on the medieval Main Market and beneath the imposing backdrop of Trier Cathedral. The compact markets have a wonderful atmosphere and boast quality stalls and entertainment. This fascinating town has a long history dating back to Roman times. Part of the charm of day two is the scenic drive through the stunning Moselle Valley past quaint villages, romantic castles and pretty river views.