Germany's Christmas markets are the oldest and still the best. We include two destinations in the heart of the Rhine Valley.
Get into the festive spirit with two traditional Christmas markets in the beautiful Rhine Valley. Each winter the picturesque Medieval town of Rudesheim welcomes over 120 diverse stalls throughout the famous Old Quarter and Drosselgasse. Rudesheim is also famous for its wine, so perhaps you might like to stop off in a wine cellar for a tasting.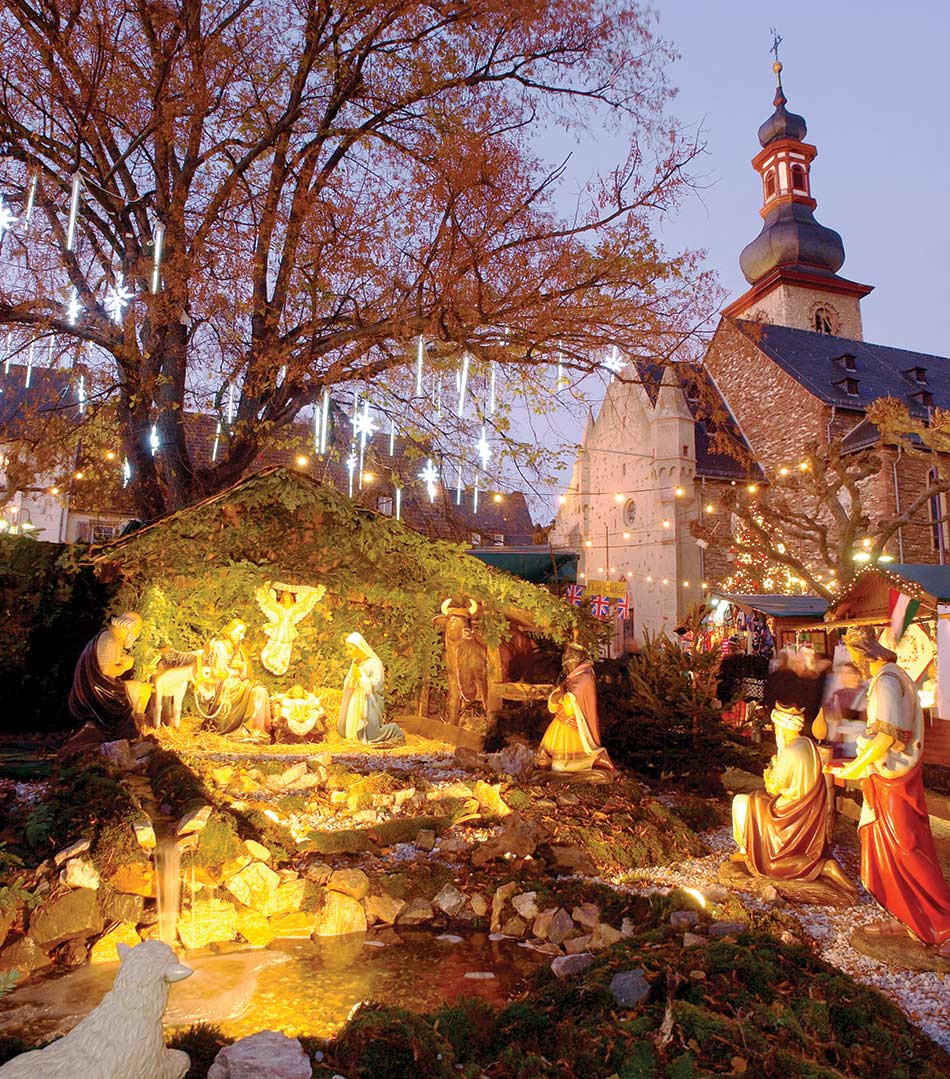 Koblenz's famous Christmas market is held in the charming Old Town at the meeting point of the Rhine and the Moselle Rivers and offers over 130 festively-decorated wooden stalls. Germany is the place to go for an authentic Christmas market experience and you couldn't ask for a more beautiful setting.
Your Holiday Itinerary
Day One (Journey to Germany) - Journey to your hotel in Germany. Included late supper on arrival.
Day Two (Koblenz) - A morning at leisure or optional River Rhine Cruise. Excursion to Koblenz with mid evening transfers to your hotel.
Day Three (Rudesheim) - Full day excursion.
Day Four (Germany) - Journey home.
Your Hotel
You will stay three nights at a comfortable hotel in Germany, such as, or similar to the Rheinlust Hotel in Boppard. This riverside hotel has en-suite bedrooms, bar and restaurant where continental breakfast and dinner is served.
Single supplement £109.00. Child discount (under 12's) save £10.
Click here for information on travel insurance and deposits. Click here for information on travel insurance and deposits.