The Magical Pride at Disneyland® Paris is back for 2021 and is anticipated to be even more magical than ever before!
Come and join us for this celebration of Pride in one of the most Magical places on Earth, where dreams really do come true. Primarily attracting people from the LGBT community along with both their friends and their families, this Disneyland Paris Magical Pride Event warmly welcomes anyone and everyone to have the most amazing holiday and experience at Disneyland® Paris during this unique event.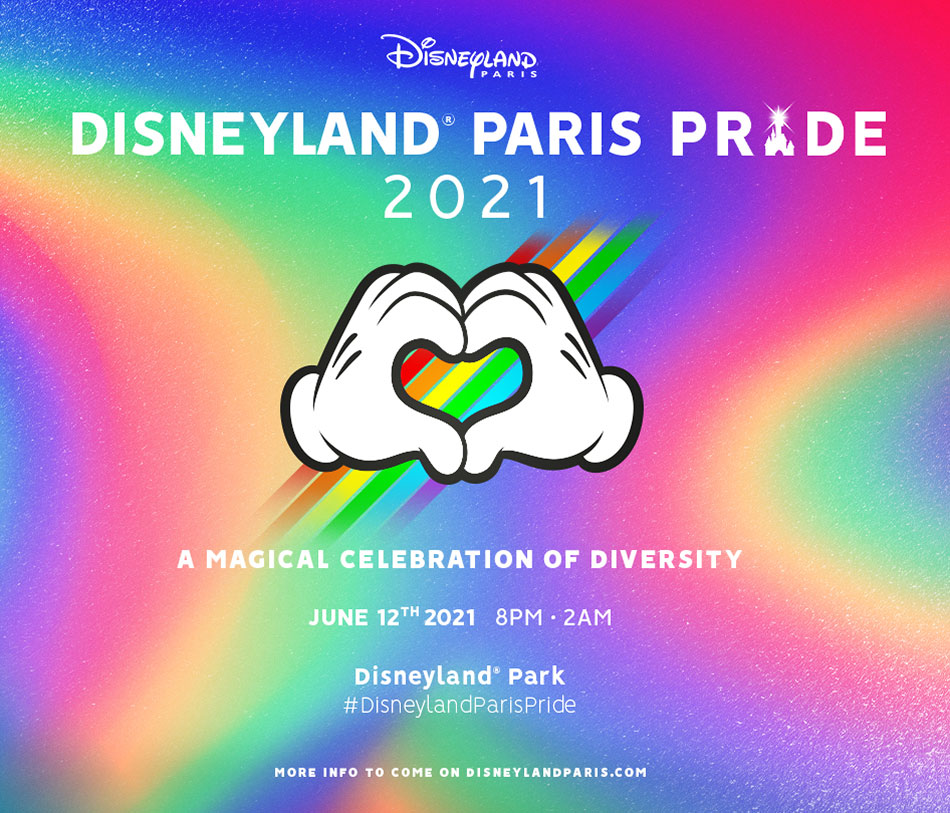 As an award-winning Key Partner of Disneyland Paris, we are delighted to be part of the biggest Magical Pride Party Event yet, being held at Disneyland Paris in 2021.
We include comfortable return coach travel from a choice of 180+ FREE joining points and a Disneyland Paris Magical Pride Party Ticket.
The Magical Pride Party Ticket gives you EXCLUSIVE access to the Disneyland® Park from 8pm to 2am (on Saturday 12th June 2021) and includes:
A fun, vibrant Pride atmosphere for the first time ever, in Disneyland® Park
The rare chance to ride our thrilling attractions late into the night
Disney Characters out and about, excited to share a magical moment with you
Disney Magic Lip-Sync-Along
A dance party with DJs and special guest performers
Disney Magical March for Diversity
A bright and beautiful atmosphere alongside Disney Characters
For the first time ever, Disneyland® Paris Pride is lavishing Disneyland® Park with all the colours of the rainbow, making this the place to celebrate the LGBTQ community.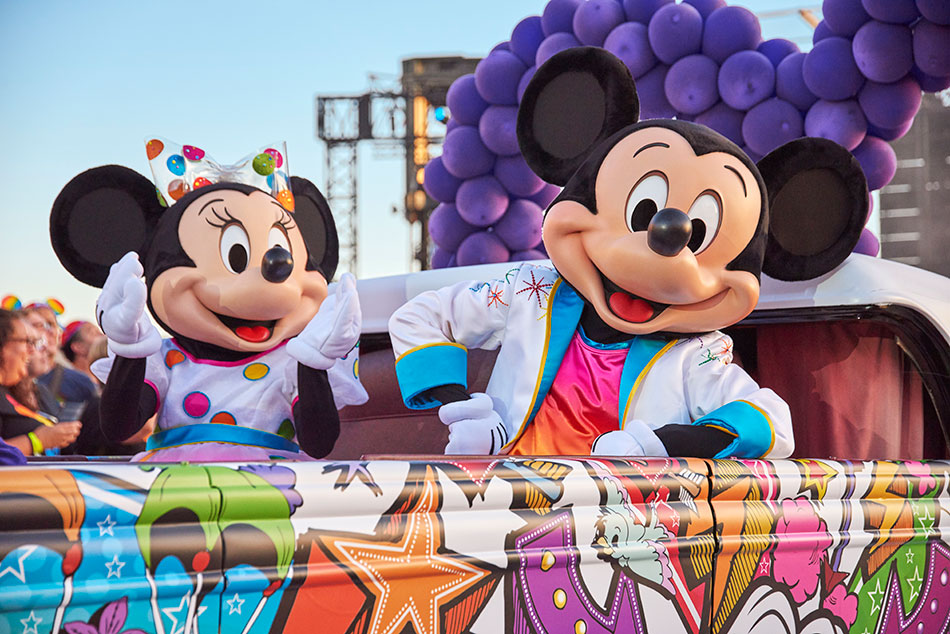 This is your chance to spend magical moments with your friends and family, in an iconic location glowing with love and happiness. Mickey and Minnie wouldn't miss this for the world. And there's even the chance to meet rare Disney Characters—they all love spending time with their nearest and dearest. So make sure you have your camera ready for plenty of photos!
Magical March of Diversity
Take to the streets of Disneyland® Park, and prepare to be part of a powerful parade specially created for Disneyland® Paris Pride. Whoop and wave as Disney Characters dressed in their best glide past on fabulous new floats, while new songs and colourful smoke fill the air—and showtime dancers from all over the Disney® Parks gather for the night to impress with their magical march.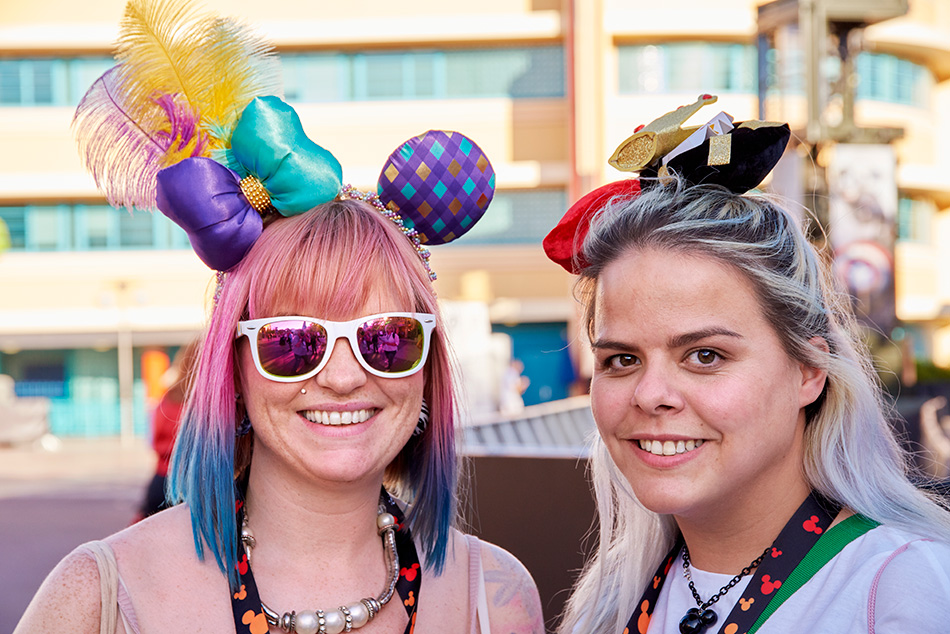 Disney Magic LipSync-Along
There's so much magic for all your friends and family coming to Disneyland® Park specially for Disneyland® Paris Pride. We know you can already sing every Disney classic by heart, but do you have what it takes to be the Disney Magic LipSync-Along 2021 champion? Not only is this your chance to perform in front of a crowd at Videopolis Theatre, if you impress the esteemed judging panel, you'll also win a prize! Keep your eyes peeled for registration.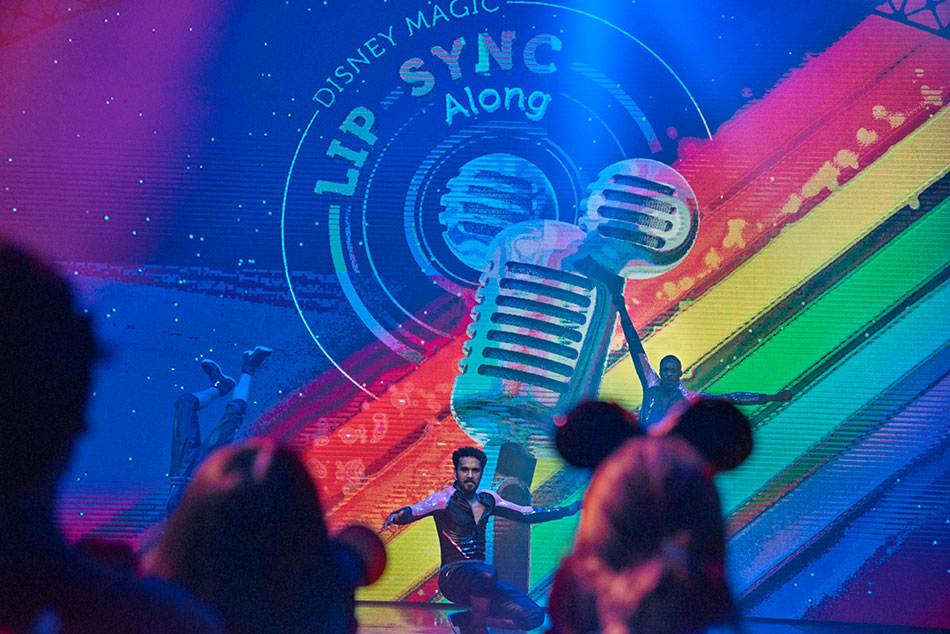 Exclusive new merch and tasty rainbow treats
Prepare to wear your colours with pride with our latest merchandise, exclusive to and inspired by the joy of Disneyland® Paris Pride. Even the food is celebrating the LGBTQ community—you'll love our Disneylicious rainbow-coloured treats!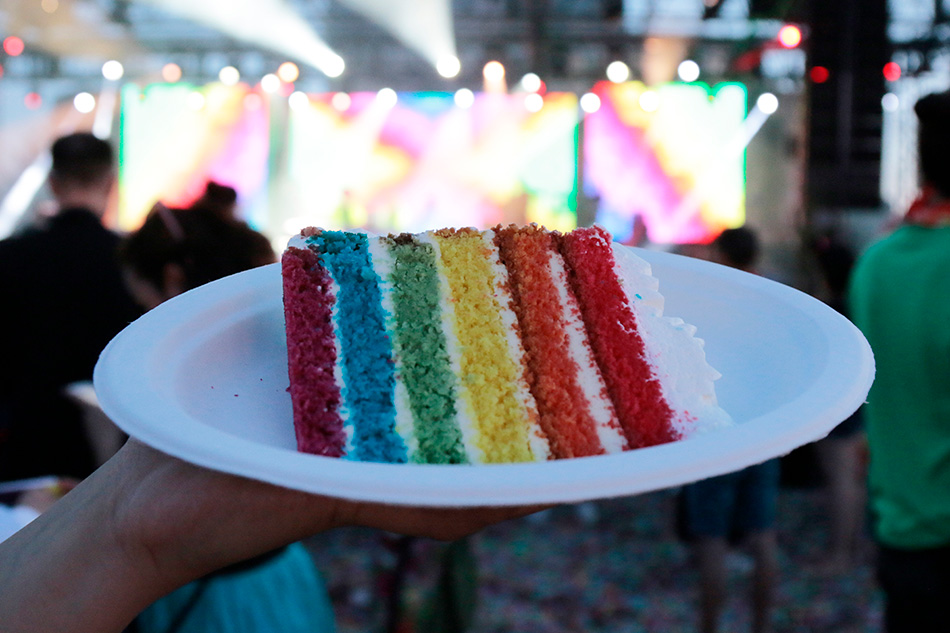 Live an amazing night of our most popular attractions
Disneyland® Paris Pride is such a special occasion, we're giving you the rare chance to experience some of our most popular attractions late into the night. From big thrills like Star Wars™ Hyperspace Mountain and Star Tours: The Adventures Continue, to gentle jaunts such as Pirates of the Caribbean, there's something for everyone to enjoy under the stars.
---
Dream with your eyes wide open
From the moment your foot (or glass slipper) hits the cobbles of Main Street, U.S.A.®, you're officially dreaming with your eyes open. Here, you'll explore five themed lands filled with Disney classic stories, in a magical place called Disneyland® Park. Get ready to discover fun and laughter with Disney friends around every corner.
Big thrills
Big Thunder Mountain: Hurtle through an abandoned gold mine at breathtaking speed aboard a runaway mine train.
Indiana Jones™ and the Temple of Peril: Face the wrath of the gods on a mine cart clattering through ancient ruins.
Star Tours: The Adventures Continue* and Star Wars Hyperspace Mountain: Blast your way through these epic Star Wars™ attractions.
Big Adventures
Pirates of the Caribbean: Shiver your timbers in this marauding pirate plundering, with Jack Sparrow on board.
Buzz Lightyear Laser Blast®**: Recruit your young cadets for battle with the evil Emperor Zurg.
Disney Stars on Parade: This not-to-be-missed daily spectacle features eight different universes, and even a fire-breathing dragon!
Disney Illuminations: See classic and new Disney tales retold anew in a dazzling night-time display of fireworks, projections, and special effects.
---
Disney Village
Disney Village… Disney Village is packed full of restaurants, bars and shops and is a holiday destination all in itself! You'll have plenty of time to explore the many shops and perhaps treat yourself to a few drinks and a meal.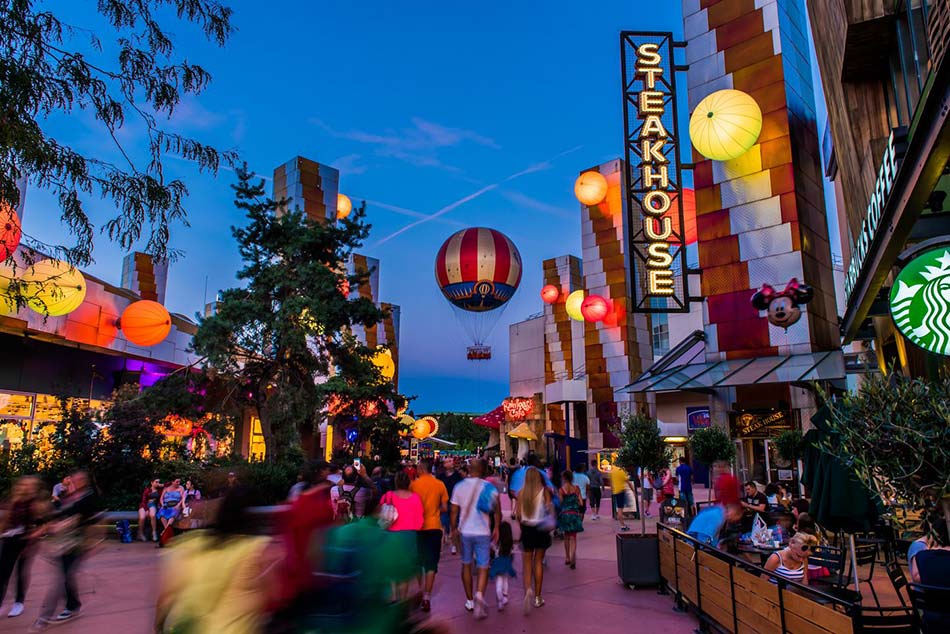 Restaurants and food outlets include Annette's Diner, Planet Hollywood, The Steakhouse, Earl of Sandwich, the New York deli, McDonalds, Rainforest Cafe, Five Guys, Le Grange at Billy Bobs, Vapiano, Café Mickey, King Ludwig's Castle and more! Many of those restaurants are great for just a drink too and in addition there are other bars such as Billy Bobs and The Sports Bar.
Your Holiday Itinerary
Day One - Join our coach during the late evening (very North of England) or during the early morning of day 2 (for pickups further south), relax, settle back and make yourself comfortable as we journey South for our channel crossing to France.
Day Two (Disneyland® Paris) - We cross the channel around breakfast time. You will arrive at Disneyland Paris mid-to-late afternoon where you will have a few hours at leisure in Disney Village. Disney Village is packed full of restaurants, bars and shops. You'll have plenty of time to explore the many shops and perhaps treat yourself to a few drinks and a meal.
The special Magical Pride event takes place this evening in Disneyland Park. The gates to Disneyland Park are just a short walk from Disney Village. We include a ticket which gives you exclusive entry. The event takes place from 8pm and goes right through until 2am. Enjoy the many rides and attractions in Disneyland Park and all the event celebrations too. The event finishes at 2am and we will depart Disney shortly afterwards for the return journey home.
Day Three - We cross the Channel around breakfast time and then continue on to our original departure point, full of fond memories of the fabulous Magical Pride event and visit to Disneyland Paris.